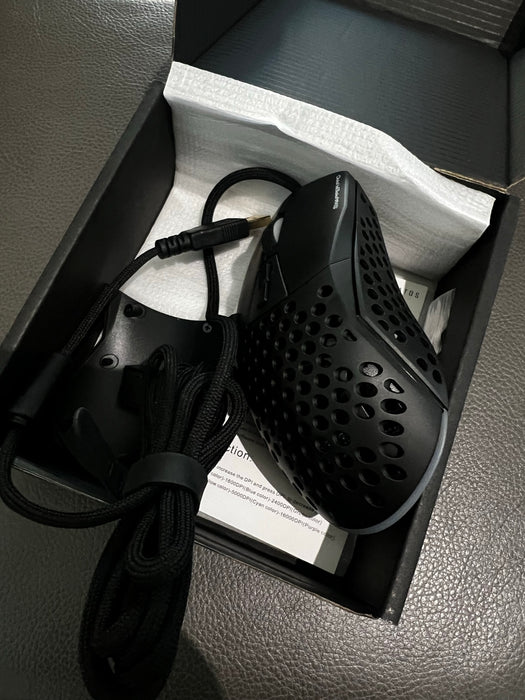 OPEN BOX Venatos Swapper Pro Gaming Mouse
DISCOUNTED DUE TO PACKAGING BOX BEING OPENED, DAMAGED, OR MISSING. 
Where do Venatos products go after being used for photoshoots? Right here. Enjoy the high performance gaming mouse you've always wanted at a discounted price. The gaming mouse may be unused or lightly used for video purposes (recording a TikTok or for a photoshoot) and has been tested to ensure it works smoothly. 
NOTE: Open box products are not eligible for a return unless buyer ships item back at their own expense. All gaming mice have been tested to ensure they work smoothly prior to be shipped to the customer.